Experience the syrup waffle experience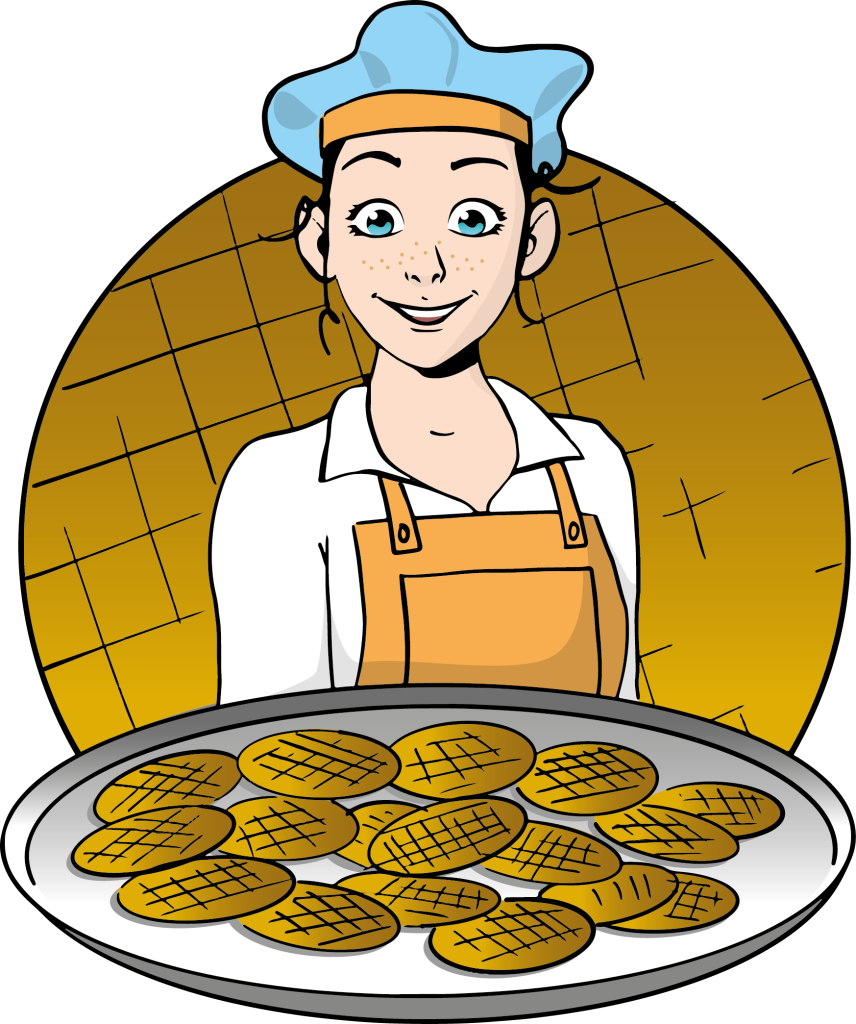 Hey! My name is Gloria!
How nice that you visit our website!
When you step inside, the delicious sweet smell of Kamphuisen Syrup Waffles greets you and you can experience for yourself how the tastiest Syrup Waffles in Gouda are made
A visit to the factory takes about 60 minutes, with various parts; a surprising animation, kneading the dough in the middle of a wheel, tasting syrup, explanation by the syrup waffle baker and tasting a crackling fresh syrup waffle. You can see the entire process from a ball of dough to a fresh syrup wafer that goes into the packaging.
Will you quickly discover the story behind Kamphuisen?
Order your tickets
Shop for the finest syrup waffles
Kamphuisen Syrup waffles are delicious, crispy syrup waffles baked according to the original Goudse recipe from the Kamphuisen syrup waffle from 1810. The waffles are freshly baked five days a week and wrapped in foil so that they retain their crispness as long as possible. Do you want to give this delicious syrup waffles as a present? They are also available in beautiful gift packaging.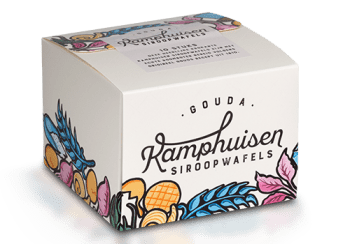 Gift box
The beautiful gift box contains 2 x 5 Kamphuisen Syrup Waffles wrapped in foil.
€6,50 VAT included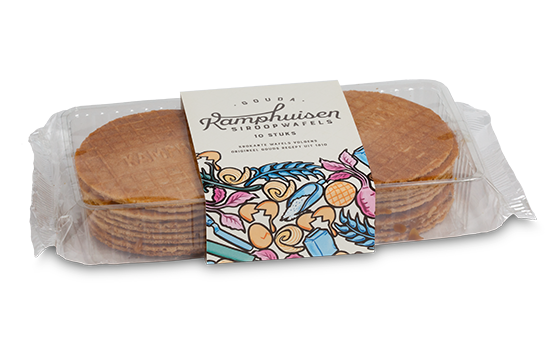 Kamphuisen 10 pcs.
These Kamphuisen Syrup Waffles are to be enjoyed by you. The foil packaging contains 10 waffles.
€4,45 VAT included